12.09.2018
Innovative training technology makes technology transparent
Innovation Award at the "Alternative Drive Systems & Digital Solutions" category
First service trainings supported by Augmented Reality (AR) as of November
Additional technical seminars with AR support are already being elaborated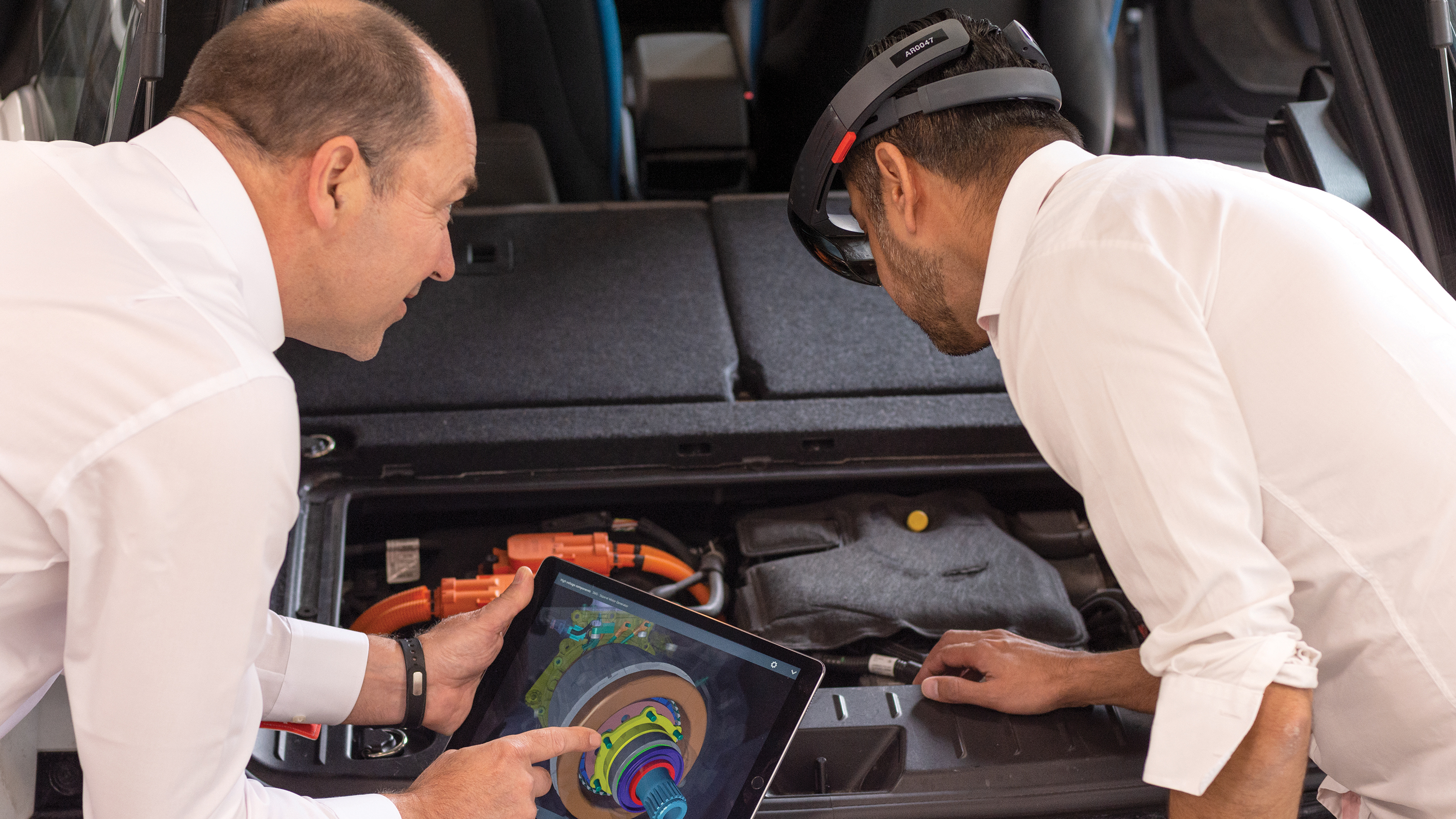 Frankfurt / Karlsruhe – Bosch first applies Augmented Reality technology at its service trainings. The Automechanika fair now honored this innovative training technology literally providing the participants with full transparency of practical training contents with its Innovation Award at the "Alternative Drive Systems & Digital Solutions" category.
"We are very happy about this award. And it encourages us to keep pushing on with the development of Augmented Reality technology for the advanced training of workshop staff and for its efficient use in everyday workshop life," Manfred Baden, executive manager of Bosch Automotive Aftermarket, said.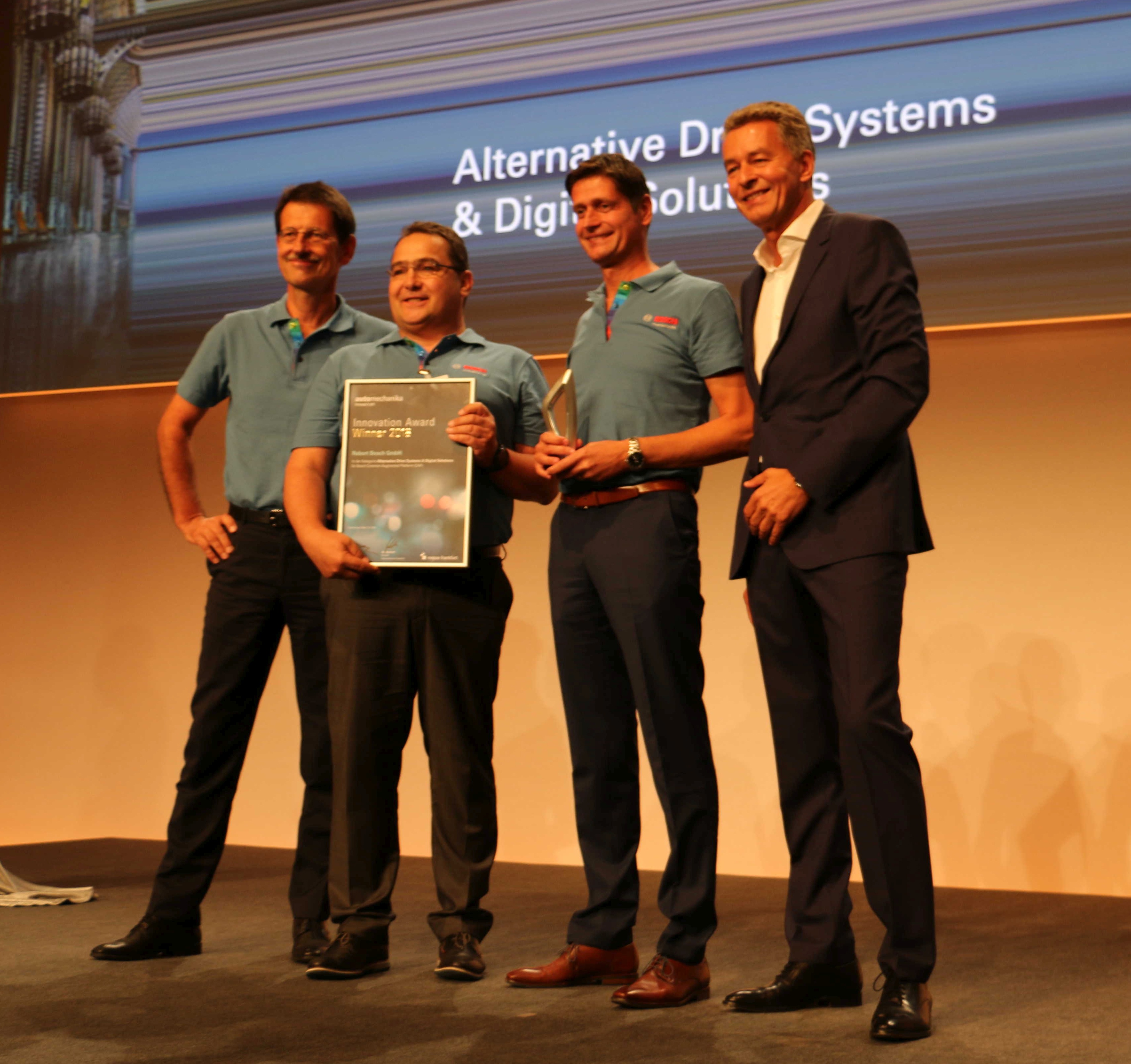 Augmented Reality applications allow the implementation of different training scenarios. Once the Bosch training participants point the cameras of their tablet computers – or smart glasses – onto a specific vehicle component, explanations, 3D objects or videos are added to the real image. The trainer can also control the devices of the participants and decide about the case to be displayed on them. "Augmented Reality provides us with a training technology allowing us to explain ever more sophisticated functions to the training participants teaching them in a technically appropriate and even exciting manner," Jürgen Lumera, Augmented Reality expert at Bosch Automotive Aftermarket, explained.
First service trainings supported by AR as of November
At a workshop on high-voltage engines taking place at the Bosch stand at the Automechanika fair, interested automotive mechanics gain insights into future learning backed by Augmented Reality. Already in November this year, Bosch will offer the first service training with Augmented Reality support, the two-day apprenticeship for "high-voltage technicians – working on intrinsically safe HV vehicles" carried out at the Bosch Service Training Centers in Plochingen (Germany) and Copenhagen (Denmark). As of next year, Augmented Reality shall also be used as a didactic support for additional technical trainings, for instance, on sensors and actuators in diesel and gasoline injection systems. Besides, it is also planned to support the technical seminars dealing with brake/wheel-slip systems, bodywork and convenience systems or driver assistance systems by means of the new training technology.
Optimum adjustment of training contents to each specific training group
Bosch developed a special Augmented Reality Platform (CAP) specifically for AR applications. It allows publishing new contents and applications – also and particularly for the training sector – in a straightforward manner. Fed with stored contents, the platform compiles the required data for each specific Augmented Reality application. "Thanks to our AR platform CAP, trainers can customize contents in a very short time thus optimally adjusting them to each specific training group," Bosch expert Lumera explained.
In addition, different training scenarios can be implemented, as well. In "Trainer Mode", the trainer controls the devices of the participants and decides which case shall be displayed on them. The whole group of participants and each and every one of them can actively follow and experience the explanations the trainer provides for each training situation. In "Trainee Mode", the trainer is able to access any participant's device to provide useful hints and tips and to explain the next steps graphically and clearly.
Contact